About Warren County YMCA
At the Warren County YMCA, our causes are what define us. For well over 100 years, we've been listening and responding
to our communities. Recognizing that lasting personal and social changes come about when we all work together, we aim to
strengthen every community of which we're a part. By working in concert with our neighbors, we create opportunities for
everyone to learn, grow, and thrive.
Located in more than 10,000 neighborhoods across the nation, we have the presence and partnerships, not just to promise
change, but actually to deliver it. By connecting people of all ages and backgrounds, we bring people together to
overcome barriers.
A Lasting Impact
Boasting a local presence and global reach, the Y mobilizes communities to effect lasting, meaningful change. Our
mission is based on Christian principles and focused on building a healthy spirit, mind, and body for all. To that end,
we offer multiple programs and services designed to support individuals in making healthy choices in all aspects of
their lives. From setting up young people with mentors to helping families get fit, we are committed to strengthening
communities.
Thank you for being a part of our YMCA. We look forward to serving you.
Sam Brooks
Tom Glenn
Ben Davis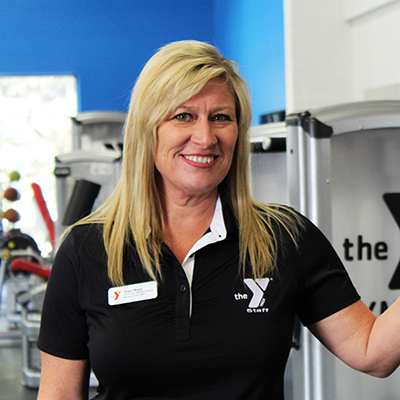 Staci Bass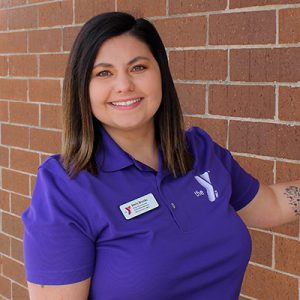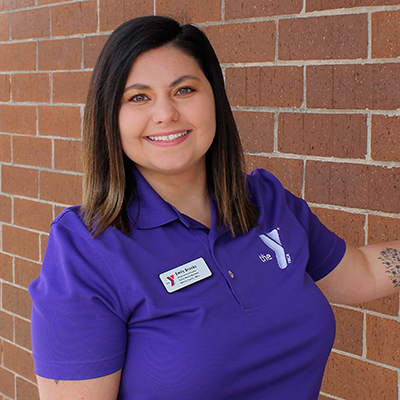 Emily
Brooks
Tom Sparkman
Banner Campaign Donors
We are thankful to all of our donors!
A. Eugene Miller Agency
Adkisson Auction Service
ADM
Advance Trading
Advanced Plumbing/Culligan
Alfano's
Anderson Vending
Bayer Crop Science
Big River Resources
Blackman Electric
Brooks Family
Brew Pub
Buchanan Center for the Arts
Cedar Creek Adventures
Clark, Glasgow, & McClintock
Cloverleaf Cold Storage
Commercial Ag & Electric
Community National Bank
Conard Family
Country Insurance
County Market
Dekalb, Marie Lock
Dick Blick
Difussion Hair Studio
DJ's Brake & Alignment
Eagle View Comm. Health Clinic
Ed Fletcher Family
Edward Jones – Ryan Painter
Fairview Center Church
First Glass
Fortress Bank
Freedom Roller Rink
Frye Builders
G&M Distributors
H&L Plumbing
Harvest
Hawkins
Heartland Tree Service
Holly Scott& Zak Glenn
ICS
Independent Refrigeration
Jenks Family Farm
Joanie Larson
Joel Johnson-Channel
Johnson/Sanberg, DDS
Kent and Jen Armstrong
Kiwanis Club
Kunes Country Auto Group
Land Mgt. Partners
Leary Construction
Linda's Salsa
Link-n-Logging
Liqui-Green
Lori Salmi
Martin Sullivan
Martin/Missavage, Pioneer
MBWI
MC Sports
McDonough Telephone
McGuire-Davies Funeral Home
Monmouth College
Monmouth Storage
Morath Welding
MPD
Nick's Cycling and Fitness
Nutrien Ag Solutions
Office Specialists
OSF Healthcare
Parkins Trucking
Patton Block Grill
Peter Rousonelos/CPS
Petersen Healthcare
Pioneer, Matt Mahoney
Porter-Hay Insurance
Pure Fitness Innovations
Review Atlas
Ricketts Insurance
Roseville Lanes & Diner
Roseville Vet Clinic
Sam's Janitor Service
Scott & Jill McClintock
Security Savings Bank
Showplace Kitchens
Shyvel's
Silveus Insurance Group
Smithfield Foods
Spears & Spears
Special Olympics
Spectrum Painting
Tharp Bros.
The Tack Shack
Thompson Trucking
TMI
Tom and Amy Glenn
Tri-State Water
Turnbull Funeral Home
United School District
Warren Achievement
West Bend Insurance
West Central FS
Wilson Paper
WMOI
Yoli, Candy Conard
Warren County YMCA Board of Directors
President – Tiffany Cole
Vice President – Dorothy Ricketts
II Vice President – Jeff Whitsitt
Secretary – Heather O'Daniel
Treasurer – Jeff Ewing
Kevin Cerar
Jason Elswick
Ed Fletcher
Heather Hinshaw
Tom Jenks
Jared Kunkle
Gina Long
Ryan Ricketts
Monica Soliz
Michael Stewart
Our Facility
Y24 includes 24/7 access to our Wellness Center and Free Weight Rooms. Must be 18 years or older and a Member of The
Warren County YMCA. Cannot access the 24-hour door if a non-member, or member at another Y.
Interested in joining the YMCA team?
Download our employment application to fill out and when it's completed bring it to our front desk!
Download Application
Facilities Gallery